Garfield Vol. 7 (Paperback)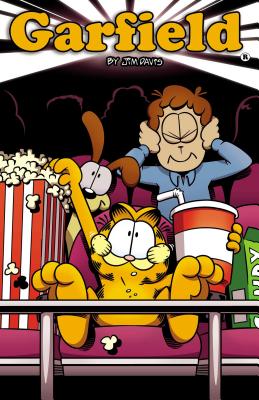 $13.99
Email or call for price
Other Books in Series
This is book number 7 in the Garfield series.
Description
---
The Fat Cat returns for an new collection of his comic book adventures! See Garfield play Fairy Godcat for a young woman, vow to stop eating lasagna (yes, you read that right), meet a genie in a bottle, and face his biggest threat yet as 3 lasagna monsters unite to take down Garfield once and for all.

Writer Mark Evanier (GARFIELD & FRIENDS) and Scott Nickel, series artist Andy Hirsch, and guest artist David DeGrand come together for a collection with more layers than a spicy lasagna.
About the Author
---
Jim Davis is best known as the creator of the comic strip Garfield. Davis has written (or in some cases co-written) all of the Emmy Award-winning or nominated Garfield TV specials and was one of the producers behind the Garfield & Friends TV show which aired on CBS from 1968 to 1995. Davis is the writer and executive producer of a trilogy of C.G.-direct-to-video feature films about Garfield, as well as one of the executive producers and the creator for the new CGI-animated TV series The Garfield Show. He continues to work on the strip.

Mark Evanier is an Eisner-award winning comic book and television writer primarily known for his humor work. After his start in the comics industry as production assistant to Jack Kirby, he began writing comic books for Walt Disney and Gold Key Comics among others. In the world of television, Mark worked on a number of shows including Welcome Back, Kotter, Scooby Doo and Thundarr the Barbarian. He is most noted in animation for his contributions on Garfield and Friends, a seven-season series for which Mark co-wrote or wrote nearly every episode.