Guide to Self-Publishing (Market) (Paperback)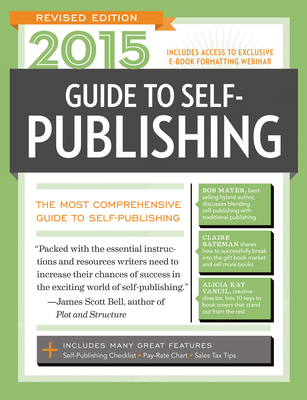 $29.99
Email or call for price
Description
---
The 2015 Guide to Self-Publishing is the essential resource for writers who are taking their publishing futures into their own hands, whether it's referred to as self-publishing or indie publishing. In addition to hundreds of listings for freelance editors, designers, self-publishing companies, and more--the Guide to Self-Publishing offers articles on how to create standout covers, hire freelance designers, break in to the gift market, protect your work, promote your work, and more. You also gain access to: - Lists of conferences, organizations, and book fairs and festivals
- A pay-rate chart to help negotiate fair terms with any freelancers you might use
- Interviews with successful indie authors, including Hugh Howey, Bob Mayer, Delilah Marvelle, and more
+ Includes access to a one-hour webinar, How to Format E-books With Microsoft Word, indie author Jason Matthews helps writers master e-book formatting. This webinar covers each section of your book's needs, from the title and table of contents to inserting images and hyperlinks. In just over an hour, you'll be able to professionally format your e-book and give readers something they'll enjoy.