The New Yorkers (CD-Audio)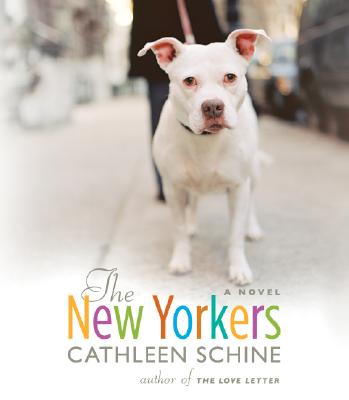 Description
---
The best-selling author of The Love Letter enchants readers again with a sweet and funny comedy of manners—complete with dogs.

As anyone who has walked a dog in any city knows, dogs bring people together who would otherwise never meet. On one humble, rent-controlled block of Upper East Side Manhattan, neighbors become neighborly because of their dogs, and the canines are cupids for their sometimes lonely, often eccentric, and hopelessly romantic humans.

Like Polly and Everett, who briefly distract each other from heartache—until Everett realizes he is more in love with Howdy, Polly's dog, than with Polly. And Jody, who ponders a marriage proposal from Simon while walking her dog, Beatrice. Simon doesn't have a dog, but he courts Jody by waiting along Beatrice's walking path and dining at the corner Korean restaurant that allows dogs. George (Polly's sister) is looking for life direction, not love, and Howdy (Polly's dog) leads him right to it. Doris hates dogs—until she gets one of her own.

In The New Yorkers, as in life, dogs compel their masters to take part in the community, make friends, fall in love—and learn more about themselves and human nature.
About the Author
---
CATHLEEN SCHINE is the author of The Love Letter, among other novels. Schine has contributed to The New Yorker, The New York Review of Books, The New York Times Magazine, and The New York Times Book Review. She lives in New York City.
NICOLE ROBERTS is a native New Yorker who enjoys a successful career in radio and television voiceovers.
Praise For…
---
Roberts differentiates her characters with appropriate accents and inflections. Cheery summer reading for urban dog lovers. - Klaitt