The Everything Understanding Islam Book: A complete guide to Muslim beliefs, practices, and culture (Everything®) (Paperback)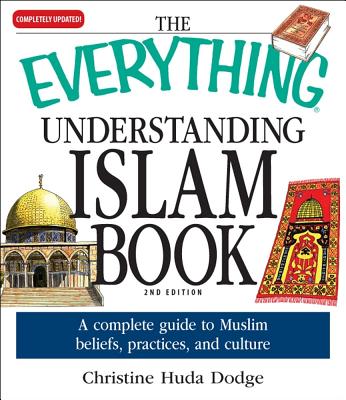 $15.95
Email or call for price
Description
---
Muslim convert
Christine Huda Dodge
possesses a unique foot-in-each-world perspective on Islam. With her comprehension of Islam and her understanding of the kinds of questions and issues that perplex Westerners, she is the perfect guide to:
The life of Muhammad the Prophet
The Qur'an and the Sunnah
The five pillars of practice
Muslim daily life
Women and Islam
This guide is ideal for casual readers and students alike. Authoritative, accessible, detailed, and celebratory, it covers everything from basic beliefs and practices to the Islamic influences on Western civilization.
About the Author
---
Christine Huda Dodge writes articles about Islam for About.com and moderates the Islam Forum, an online community. She has been involved in the publication of several Islamic books, including The Authentic Step-by-Step Illustrated Janaah Guide, The English Concordance of the Qur an, and Signs of the Hour. She holds an MEd degree from Loyola College in Maryland and now lives and teaches in the Middle East. "