On Such a Full Sea: Signed Limited Edition (Hardcover)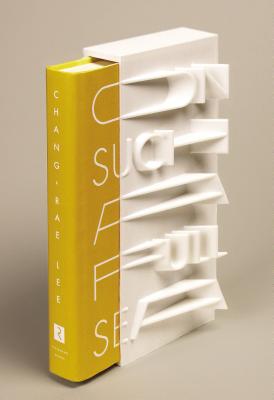 $150.00
Email or call for price
Description
---
This limited, numbered edition of Chang-rae Lee's On Such a Full Sea has a specially designed cover and a first-of-its-kind 3D printed slip case made on a MakerBot® Replicator® 2 Desktop 3D Printer, made with MakerBot PLA filament, a bioplastic made of corn, fabricated by MakerBot in Brooklyn, New York. Each copy is signed and numbered by the author.

From the beloved award-winning author of Native Speaker and The Surrendered, a highly provocative, deeply affecting story of one woman's legendary quest in a shocking, future America.

On Such a Full Sea takes Chang-rae Lee's elegance of prose, his masterly storytelling, and his long-standing interests in identity, culture, work, and love, and lifts them to a new plane. Stepping from the realistic and historical territories of his previous work, Lee brings us into a world created from scratch. Against a vividly imagined future America, Lee tells a stunning, surprising, and riveting story that will change the way readers think about the world they live in.
About the Author
---
Chang-rae Lee is the author of "Native Speaker," winner of the Hemingway Foundation/PEN/Hemingway Award for first fiction; "A Gesture Life"; "Aloft"; and "The Surren"dered, winner of the Dayton Peace Prize and a finalist for the Pulitzer Prize. Selected by "The New Yo"rker as one of the "20 Writers for the 21st Century," Chang-rae Lee is Professor professor in the Lewis Center for the Arts at Princeton University and the a Shinhan Distinguished Visiting Professor at Yonsei University.