The Life of Belisarius: The Last Great General of Rome (Paperback)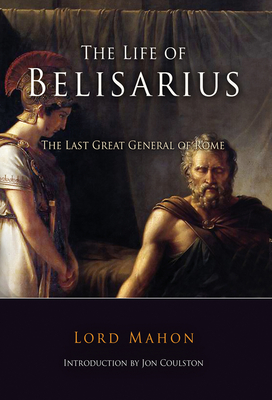 $22.00
Email or call for price
Description
---
The Man Who Recaptured the Lost Glory of Rome
Serving the Byzantine Emperor Justinian during the 6th century A.D., Belisarius defeated a superior Persian force that threatened to extinguish Constantinople; his small army next drove the Vandals out of the ancient Roman provinces of North Africa and forced the Visigoths to retreat from Italy, returning Rome to the Emperor for the final time. His ability to achieve victory against overwhelming odds and his fairness to both his own troops and those of his enemies became legendary. Despite his successes, Justinian recalled Belisarius and, swayed by jealous advisers, accused the general of conspiring to overthrow him. Although innocent, he was publicly humiliated and stripped of his rank. But when a massive army of barbarians moved against Constantinople and the citizenry panicked in fear, they turned to their only true hero, Belisarius. The forsaken general donned his armor, called out his trusted veterans, and repulsed the barbarian horde. But instead of showing gratitude, Justinian banished him from the city.
Considered among the greatest generals of all time and studied later for his innovative battle tactics and unconventional strategy, Belisarius is credited with reclaiming the lost glory of Rome and helping to preserve Constantinople, whose influence would continue for centuries. Lord Mahon's biography, the first scholarly history of this remarkable figure, combines the adventure of a great epic novel with the engrossing story of a man who, despite injustices, remained loyal to the end. Edited and introduced by historian Jon C. N. Coulston, this new and retypeset edition, the first in more than 100 years, will allow the modern reader to discover one of history's most intriguing figures.
About the Author
---
Lord Mahon (1805–1875), the parliamentary name of Philip Henry, Fifth Earl Stanhope, was a prominent British politician and historian. Through his efforts the National Portrait Gallery was founded. Among his many writings, Life of William Pitt remains a standard work.
Jon C. N. Coulston is Lecturer in Ancient History and Archaeology at University of St Andrews. His is editor of Ancient Rome: The Archaeology of the Eternal City