V Is for Vengeance (Basic) (Large Print / Paperback)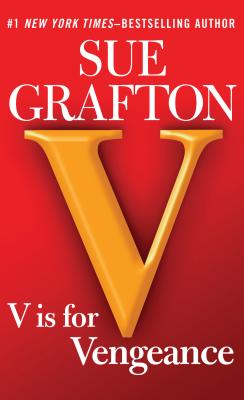 for information about purchasing this book, please contact orders@bookpassage.com
Description
---
"A woman with a murky past who kills herself.
A dying old man cared for by the son he abused.
A lovely woman whose life is about to shatter.
A professional shoplifting ring. A brutal gangster.
A wandering husband. A spoiled kid awash in debt. A lonely widower
desperate for answers. A ruthless business man: the spider at the center
of the web. And Kinsey Millhone, whose thirty-eighth birthday present is
two black eyes and a busted nose.".
About the Author
---
New York Times bestselling author Sue Grafton is published in 28 countries and 26 languages--including Estonian, Bulgarian, and Indonesian. Books in her alphabet series, begun in 1982, are international bestsellers with readership in the millions. And like Raymond Chandler, Ross Macdonald, Robert Parker, and John D. MacDonald--the best of her breed--Sue Grafton has earned new respect for the mystery form. Her readers appreciate her buoyant style, her eye for detail, her deft hand with character, her acute social observances, and her abundant storytelling talents. Sue divides her time between Montecito, California and Louisville, Kentucky, where she was born and raised. She has three children and two grandchildren. Grafton has been married to Steve Humphrey for more than twenty years. She loves cats, gardens, and good cuisine.