People Like Us: Misrepresenting the Middle East (Paperback)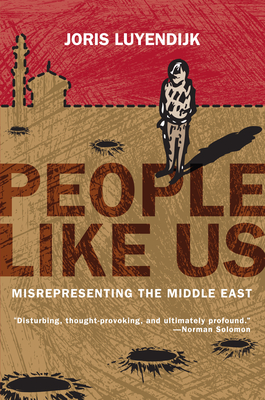 $14.95

Usually Ships in 1-5 Days
Description
---
A war correspondent's bestselling, "commanding . . . eye-opening account" of five years on the Middle East frontlines (Publishers Weekly, starred review).

In 1998, Joris Luyendijk was stationed just outside of Cairo. It wasn't for his journalism skills. It was because he was fluent in Arabic. What followed—from the Palestinian-Israeli conflict through the post 9/11 war in Iraq—would be literal trial-by-fire for the young untested reporter. What he had going for him was his ability to communicate.

Determined to cover the conflicts from the inside, Luyendijk spoke with stone throwers and staunch terrorists, taxi drivers, civil servants and professors, victims and aggressors, and all of their families. He chronicled first-hand experiences of dictatorship, occupation, fear, resilience, jubilation, and community. But the more Luyendijk witnessed, the less he understood. He became increasingly aware of the yawning gap between what he witnessed on the ground and what was being reported by the media. As a correspondent, he was privy to a multitude of narratives with conflicting implications, and he saw over and over again that the favored stories were those that would be sure to confirm the popularly held, oversimplified beliefs of the outside world.

"Disturbing, thought-provoking, and ultimately profound," People Like Us shatters our perceptions of what we're led to believe—a filtered, altered, and manipulated image of reality in the Middle East that has become a wholly designed theater of war for the western audience (Norman Solomon, author of War Made Easy: How Presidents and Pundits Keep Spinning Us to Death).
About the Author
---
Joris Luyendijk is a commentator and journalist. He was a staff writer for The Guardian and his writing has appeared throughout Europe. He is author of international bestseller Swimming With Sharks: Inside the World of the Bankers and People Like Us: Misrepresenting the Middle East. He lives in London.