Thriving Faith: Discipleship in Uncertain Times (Paperback)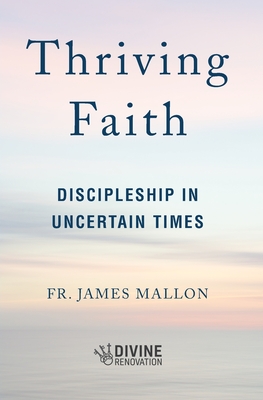 $13.95

Usually Ships in 1-5 Days
Description
---
How can we grow both our personal faith and parish communities? What does it mean to be a son or daughter of God? How can we best live as faithful disciples? Is it possible to experience joy during great difficulty and uncertainty?
What does it mean not just to live but thrive?
Bestselling author Fr. James Mallon meditates on these questions and more in this thought-provoking book Using his personal experiences and a deep understanding of our Catholic faith, he breaks open Scripture to reflect on how we can grow as disciples of Jesus-as individuals and as members of communities of faith. Each chapter includes reflection questions perfect for reading prayerfully or journeying with others in a small group.
About the Author
---
Fr. James Mallon is the former pastor of Saint Benedict Parish in Halifax, where Divine Renovation was born. Fr. James is also the author of the bestselling book "Divine Renovation: From A Maintenance To A Missional Parish", an engaging guide for parishes seeking to cultivate vibrant and dynamic faith communities centered on missionary discipleship. Born in Scotland, Fr. James and his family moved to Halifax, Canada in 1982. After studying at Christ the King Seminary in British Columbia and St. Augustine's Seminary in Toronto, he was ordained to the Catholic priesthood in 1997.