Between the Lines: Master the Subtle Elements of Fiction Writing (Paperback)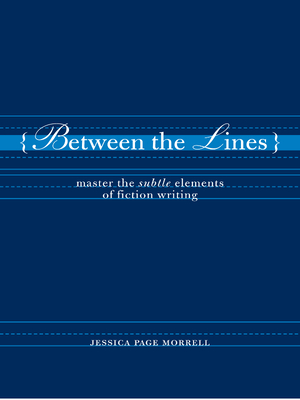 $20.99

Usually Ships in 1-5 Days
Description
---
Effective storytelling stems from many elements, the most crucial of which are unseen or blended in so unobtrusively that they are difficult to spot and analyze. Still, they are necessary to the wholeness and coherence of a story–to create a work that lingers and resonates in the reader's imagination.
In
Between the Lines
, author and writing instructor Jessica Page Morrell shows you how to craft a unified and layered novel or short story by mastering subtle storytelling techniques, such as:
Using emotional bombshells, surprises, and interruptions to intensify cliffhangers
Enlarging your story world through the use of layered subplots
Building suspense one scene at a time to maximize the emotional payoff
Anchoring your premise to your protagonist's character arc
Transitioning into and out of flashbacks without interrupting the mood of your story
Detailed instruction combined with examples from well-known authors turn seemingly complex topics like subtext, revelations, misdirection, and balance into comprehensible techniques that will elevate your writing to the next level.
About the Author
---
As a writing instructor for more than 15 years, Jessica Morrell reaches thousands of writers through her popular Writing Life Web site, her blog, and her monthly e-newsletter with 2,000 subscribers. In addition, she is a writing coach and developmental editor, and writes a monthly column for the Willamette Writers newsletter. She lives in Portland, Oregon.