Buglette, the Messy Sleeper (Hardcover)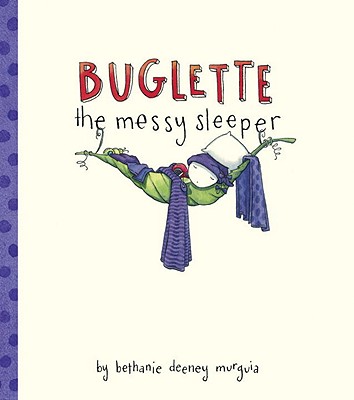 for information about purchasing this book, please contact orders@bookpassage.com
Description
---
All sleepers will adore Buglette—a tidy little bug by day, a messy little sleeper at night. That's when she tosses and turns and kicks and flips while she dreams of doing BIG things like building mountains and kicking balls over the moon. Her quirky habit annoys her family—after all, what if her messy sleeping wakes the scary crow?—until her big dreams help her to save the day. Whimsical watercolor illustrations of a ladybug family and an endearing story about being different, dreaming big, and learning to be brave will appeal to children with wild imaginations—messy sleepers or not.
About the Author
---
BETHANIE DEENEY MURGUIA graduated summa cum laude from the University of Rochester, where she studied psychology and fine art. She received an MFA in Illustration from the School of Visual Arts in New York. While in New York, she was an art director for Hearst Magazines. Bethanie lives in Sausalito, California, with her husband and two little buglettes of her own. This is her first picture book.
Praise For…
---
Review, Booklist Magazine, April 15, 2011:
"Many children will recognize their own nightmares in images of the huge, scary crow, monstrous in the dark night, and they will savor the little bug's final, victorious standoff."