Random Acts of Kindness by Animals (Paperback)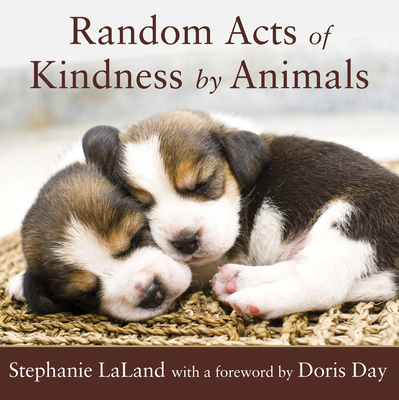 Description
---
The French poet, Theophile Gautier once asked, "Who can believe that there is no soul behind those luminous eyes?" And it's true if you have ever loved an animal, you know that there is something special about them. Random Acts of Kindness by Animals proves it, through amazing and heartwarming true tales of animal compassion, devotion, and bravery. In the pages of this book readers will meet remarkable dogs and cats, as well as gorillas, dolphins, bears, seagulls, rats, birds, and one heroic pig! Even ants are caught practicing compassion, as they're observed pulling a thorn from an injured comrade.
Included are wellpublicized stories, such as the gorilla that carried an injured child to safety, as well as the more obscure, like the German Shepherd that visited the grave of his deceased owner every day at the same hour. This sweet book also reflects human acts of kindness to animals. Edward Lear, author of The Owl and the Pussycat, built his new house as an exact replica of his old one to keep from traumatizing his beloved cat.
Random Acts of Kindness by Animals proves that these are thinking creatures with real emotions hardly news to animal lovers and provides a window into the lives of some amazing critters!
About the Author
---
A wellknown speaker on animalrelated issues, Stephanie LaLand is the author of Peaceful Kingdom: Random Acts of Kindness by Animals, 51 Ways to Entertain Your Housecat While You're Out. A workshop leader for people wishing to increase their connection to animals, she and her husband and many animal friends live in Felton, California.
Praise For…
---
"A uniquely memorable and inspiring gift for animal lovers around the world!" Doris Day
— Reviews

"This book is a loving tribute to all creatures, great and small." Tippi Hedren
— Reviews

"Some of the stories are truly astounding! Books like this can only inspire us to share random acts of kindness with all our miraculous fellow creatures." -Rue McClanahan
— Reviews