Mr. Darcy Presents His Bride: A Sequel to Jane Austen's Pride and Prejudice (Paperback)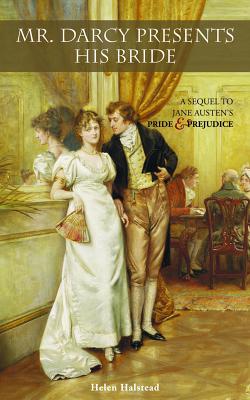 $14.95
Email or call for price
Description
---
IN "PRIDE & PREJUDICE," JANE AUSTEN brought together one of the most beloved literary couples of all timeElizabeth Bennet and Fitzwilliam Darcy. Now, "Mr. Darcy Presents His Bride" continues the story of these passion-filled newlyweds as they enter London's glamorous high society.
This page-turning novel finds Elizabeth and Mr. Darcy entangled in the frivolity and ferocity of social intrigues. Although Elizabeth makes a powerful friend in the Marchioness of Englebury, the rivalry and jealousy among her ladyship's prestigious clique threatens to destroy the success of her new marriage.
Written in the style of Jane Austen, full of humor and sardonic wit, "Mr. Darcy Presents His Bride"brings Regency society vividly to life and continues the romantic, sometimes tragic, stories of other popular "Pride & Prejudice" characters including Georgiana Darcy and Kitty Bennet.
About the Author
---
Helen Halstead was born in Adeliade, South Australia in 1950, and works as a teacher. She has been a fan of Jane Austen's ironic humor and exquisite prose from the age of thirteen.