Basic Connections: Making Your Japanese Flow (Paperback)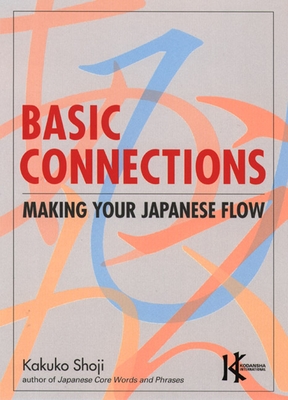 $17.00
Email or call for price
Description
---
Basic Connections provides basic information about expressions and usages that facilitate the flow of ideas and thoughts in written and spoken Japanese. It explains how words and phrases dovetail, how clauses pair up with other clauses, how sentences come together to create harmonious paragraphs. Since this is a book about the basics it starts with the fundamentals, explaining first the two types of Japanese sentence—"A is B" and "A does B." Then it proceeds to the problem of the modifier and the modified—a matter of "which is which." Wa and ga naturally get considerable play; after all, it is downright impossible to speak properly without them. There is also a discussion of linking nouns and noun phrases, not to speak of verbs and verb phrases. The book goes on to devote a whole chapter to common mistakes and troublesome usages. The final chapter attempts to pin down some particularly slippery locutions: such as toshite, imada ni, sore kara, whoppers like "Sentence A-te sae inakereba, Sentence B," and many more.

Any beginning or intermediate student, having spent a certain amount of time and energy studying this book, will be able to speak and read Japanese in a much more coherent fashion.
About the Author
---
KAKUKO SHOJI, a resident of Honolulu, is a longtime instructor at the University of Hawaii at Manoa. She is the author of Japanese Core Words and Phrases: Things You Can't Find in a Dictionary and Kodansha's Effective Japanese Usage Dictionary: A Concise Explanation of Frequently Confused Words and Phrases.