New Testament I and II (Works of Saint Augustine #15) (Paperback)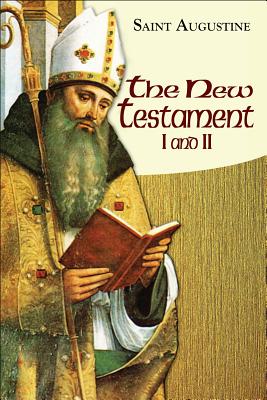 $36.95

Usually Ships in 1-5 Days
Other Books in Series
This is book number 15 in the Works of Saint Augustine series.
Description
---
This volume contains The Sermon on the Mount, Agreement Among the Evangelists, Questions on the Gospels, and Seventeen Questions on Matthew.
New Testament I and II contains the translations of four works, all of which are exegetical treatises of one sort or another. Each of the four works is accompanied by its own introduction, general index, and scripture index. For all those who are interested in the greatest classics of Christian antiquity, Augustine's works are indispensable. This long-awaited translation makes his monumental work approachable.
The Lord's Sermon on the Mount discusses chapters five through seven of Matthew's Gospel. Augustine's explanation of the Sermon is more a charter of Christian morality and spirituality than mere exegesis of the text and brings a unity to the lengthy discourse that goes far beyond a simple account of what the text says.
Augustine wrote Agreement among the Evangelists in 400, contemporaneously with the composition of his Confessions (397-401). This treatise is an attempt to defend the veracity of the four evangelists in the face of seeming incompatibilities in their record of the gospel events, especially against some pagan philosophers who raised objections to the gospel narratives based on alleged inconsistencies.
Questions on the Gospels is a record of questions that arose when Augustine was reading the Gospels of Matthew and Luke with a disciple. The answers to the questions are not intended to be commentaries on the Gospels in their entirety but merely answer the questions that arose for the student at the time.
Seventeen Questions on Matthew is similarly in the question-and-answer genre and is most likely by Augustine, but it includes some paragraphs at the end that are certainly not his.
About the Author
---
Augustine of Hippo is one of the greatest thinkers and writers in the Western world. After becoming a Christian he was made bishop of Hippo in Africa, where he was influential in civil and church affairs. His more than 100 books, 200 letters, and 500 sermons have left a lasting impact on Western philosophy and culture. His classic and best-selling works include The Confessions, The Trinity, The City of God, and Teaching Christianity.