Expositions of the Psalms Vol. 2, PS 33-50 (Works of Saint Augustine #16) (Paperback)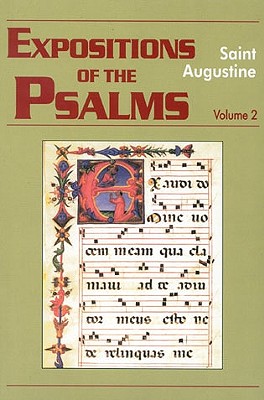 $44.95

Usually Ships in 1-5 Days
Other Books in Series
This is book number 16 in the Works of Saint Augustine series.
Description
---
Second volume of the long-awaited translation of one of Augustine's classics and a great work in Christian literature.
As the psalms are a microcosm of the Old Testament, so the Expositions of the Psalms can be seen as a microcosm of Augustinian thought. In the Book of Psalms are to be found the history of the people of Israel, the theology and spirituality of the Old Covenant, and a treasury of human experience expressed in prayer and poetry. So too does the work of expounding the psalms recapitulate and focus the experiences of Augustine's personal life, his theological reflections and his pastoral concerns as Bishop of Hippo.
About the Author
---
Augustine of Hippo is one of the greatest thinkers and writers in the Western world. After becoming a Christian he was made bishop of Hippo in Africa, where he was influential in civil and church affairs. His more than 100 books, 200 letters, and 500 sermons have left a lasting impact on Western philosophy and culture. His classic and best-selling works include The Confessions, The Trinity, The City of God, and Teaching Christianity.