Achieving Indigenous Student Success: A Guide for 9 to 12 Classrooms (Paperback)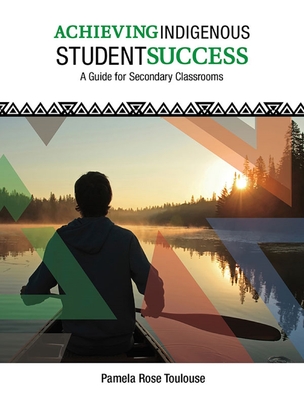 $29.00
Email or call for price
Description
---
In Achieving Indigenous Student Success, author Pamela Toulouse provides strategies, lessons, and hands-on activities that support both Indigenous and non-Indigenous learners in the secondary classroom. Read chapters on topics such as:
Indigenous Pedagogy and Classrooms Considerations
Indigenous Self-Esteem and Mental Health Activities
Differentiated Instruction and Bloom's Taxonomy
Attrition, Retention, Transition, and Graduation Continuum
Indigenous Themes and Material Resources
Culturally Appropriate Secondary Lesson Plans by Subject (including English, Math, Science, History, Geography, Health, Physical Education, Drama, Music, Visual Arts, Technological Studies, Business Studies, Indigenous Worldviews, Guidance and Career Studies, and Social Studies and the Humanities)
This book is for all teachers of grades 9-12 who are looking for ways to infuse Indigenous perspectives into their courses. Ideas include best practices for retention/transition/graduation planning, differentiated instruction, assessment, and equity instruction. Using appropriate themes for curricular connections, the author presents a culturally relevant and holistic approach that helps to build bridges between cultures and fosters self-esteem in all students.
About the Author
---
Pamela Rose Toulouse, Ph.D., is an Anishinabekwe (Ojibwe/Odawa woman) from Sagamok First Nation. Currently, she is an associate professor in the Faculty of Education at Laurentian University in Sudbury, Ontario. She has 23 years of diverse experience throughout the elementary to postsecondary education continuum. Dr. Toulouse is also a 3M National Teaching Excellence Fellow. She has over 50 published resources including books, articles, reports, webinars, and other notable selections. All her works demonstrate her ongoing commitment to the field of education and her own pursuit of lifelong learning.