The King of Terrors (Paperback)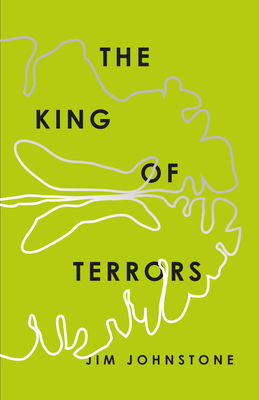 Description
---
CBC BOOKS CANADIAN POETRY COLLECTIONS TO WATCH FOR IN FALL 2023

What can we remove from ourselves and still be ourselves?
Written after a brain tumour diagnosis, The King of Terrors is a treatise on living with illness and the way that language, relationships and our immersion in the natural world can free us from the spectre of impending collapse. Johnstone's poems oscillate between the personal and the public, the clinical and the spiritual, so we're never quite sure what we are seeing, no matter how familiar.

"There is a moving, fierce intensity to The King of Terrors. Jim Johnstone knowingly reminds us that betrayals of the body are also betrayals of language, 'each bloody / mouthful a sentence fragment.' These are lines of admission, ambition, and harrowing truth, and Johnstone - despite a future only as certain 'as the body // it inhabits' - offers a form of redemption, for the fortitude of the sick, for poetry itself." - Randall Mann, author of Deal: New and Selected Poems
"The King of Terrors is a luminous meditation on the otherworld of illness and treatment, contemplating the mysteries of death and the frontiers of mind and body with sharp clarity and radical vulnerability. These mesmerizing, urgent poems admit us not only to waiting rooms and brain scans, but also to the intimate fears that accompany the estranging experience of being unwell, or, as the poet says, living 'between / age and agency.' Haunting, stark, and lyrical, The King of Terrors is charged, as all the best poetry is, with the shock of the mortal." - Sarah Holland-Batt, author of The Jaguar

About the Author
---
Jim Johnstone is a Toronto-based poet, editor, and critic. He is the author of seven collections of poetry including The Chemical Life, which was shortlisted for the 2018 ReLit Award. Johnstone has also won several awards including the Bliss Carman Poetry Award, a CBC Literary Award, the Ralph Gustafson Poetry Prize, the Robin Blaser Award, and Poetry's Editors Prize for Book Reviewing. Currently, he curates the Anstruther Books imprint at Palimpsest Press, where he published The Next Wave: An Anthology of 21st Century Canadian Poetry.