Invaders from the North: How Canada Conquered the Comic Book Universe (Hardcover)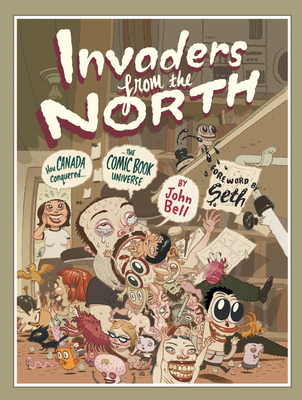 $40.00
Email or call for price
Description
---
What do Superman, Prince Valiant, Cerebus the Aardvark, and Spawn have in common? Their creators -- Joe Shuster, Harold Foster, Dave Sim, and Todd McFarlane are Canadians. And while many of the cutting-edge talents of contemporary comix and graphic novels are also from Canada -- artists such as Chester Brown, Seth, Dave Cooper, and Julie Doucet -- far too few Canadians realize their country had a remarkable involvement with the "funnies" long before.
Invaders from the North profiles past and present comic geniuses, sheds light on unjustly neglected chapters in Canada's pop history, and demonstrates how this nation has vaulted to the forefront of international comic art, successfully challenging the long-established boundaries between high and low culture. Generously illustrated with black-and-white and colour comic covers and panels, Invaders from the North serves up a cheeky, brash cavalcade of flamboyant and outrageous personalities and characters that graphically attest to Canada's verve and invention in the world of visual storytelling.
About the Author
---
John Bell is a senior archivist at Library and Archives Canada and a leading authority on the history of English Canadian comic books. His contributions to the comics field include two books, Canuck Comics and Guardians of the North, and the websites Guardians of the North and Beyond the Funnies. He lives in Ottawa, Ontario.
Praise For…
---
"Bell sticks to his strengths and offers a solid history ... Invaders from the North ... is still the most thorough examination of Canadian comics to date."