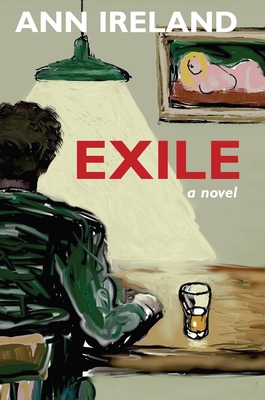 $18.99
Email or call for price
Description
---
Short-listed for the 2002 Governor General's Literary Award for Fiction and the 2002 Roger Writers' Trust Fiction Prize

Rescued from the dangers he faces in a Latin American military dictatorship, writer Carlos Romero Estevez is given a new life in Vancouver. His rescuers, a benevolent group devoted to aiding oppressed writers, believe they've found a poster-boy. Carlos thinks he's found a new life, new freedom, and new, powerful friends. But soon everyone's illusions are dispelled, and Carlos finds life in exile to be a new kind of prison.

Now available in trade paperback format for the first time, Exile is the work of an author in full control of her considerable talents. Award-winning author Ann Ireland is the author of two previous novels: A Certain Mr. Takahashi (1985 - now available from The Dundurn Group), and The Instructor (1996). She teaches at Ryerson University, and is a past-president of PEN Canada.
About the Author
---
Ann Ireland is the award-winning author of two novels, A Certain Mr. Takahashi (which was made into the feature film, The Pianist), and The Instructor. She teaches at Ryerson Polytechnic University where she coordinates the Writing program in Continuing Education. She is a past-president of PEN Canada.
Praise For…
---
"Ireland's prose creates a vivid character in the flawed figure of Carlosand Ireland has deep insight into the lives of exiles."

Exile is a tour de force. I haven't been so amused and appaled by a fictional character since reading Vladimir Nabokov's Pnin.