The Challenge Culture Lib/E: Why the Most Successful Organizations Run on Pushback (Compact Disc)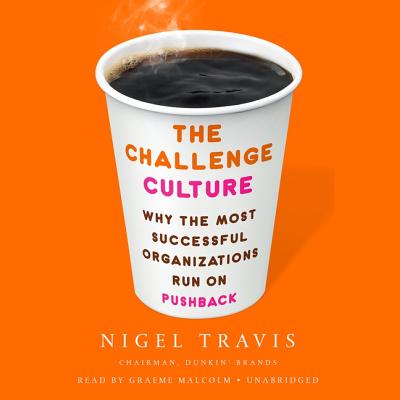 $90.99
Email or call for price
Description
---
The charismatic, accessible, and down-to-earth CEO of Dunkin' Brands (Dunkin' Donuts, Baskin-Robbins) shows how positive pushback-the discipline of questioning everything without trashing anyone-provides a unique results-oriented way to lead an organization to prosperity.
We live in a world where the move from success to failure can happen in a flash. Customers, competition, changing societal mores, and technology can bring on existential crisis. But as Dunkin' Brands Chairman and CEO Nigel Travis shows in The Challenge Culture, businesses can cope with change and go on to thrive by instituting a culture that supports positive pushback: questioning everything without trashing anything or anyone.
The ability to get colleagues to break out of conformity-especially when it means upending a culture of fear and authoritarianism-is a rare skill, one Nigel (everyone calls him Nigel) has been developing for decades. In a distinct, authentic, and authoritative voice, Nigel draws from a wide range of personal experiences-including the way Blockbuster dawdled in the face of the Netflix challenge, his early days at Dunkin' Donuts, and his recent foray into owning a UK soccer team-to show how a challenge culture is necessary to provide a human-oriented, results-driven blueprint for building a prosperous future.
To keep up with the times and grow, people need to be allowed to speak up and question the status quo, talk in a civil way about difficult issues, debate across disciplines, disagree about strategies and tactics in order to successfully move forward together.