Tik-Tok of Oz (Oz Books #8) (Paperback)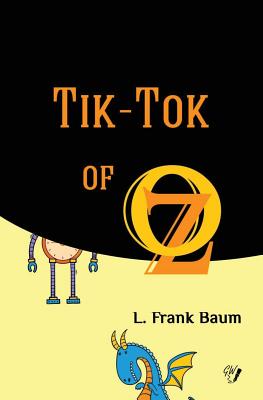 for information about purchasing this book, please contact orders@bookpassage.com
Other Books in Series
This is book number 8 in the Oz Books series.
Description
---
For the second time, a little girl from the United States comes to Oz. Betsy Bobbin is shipwrecked in the Nonestic Ocean with her friend Hank the mule. The two drift to shore in the Rose Kingdom on a fragment of wreckage. Betsy meets the Shaggy Man and accompanies him to the Nome Kingdom, where Shaggy hopes to release his brother. On their way, one fascinating adventure follows another. They meet Queen Ann Soforth of Oogaboo and her army, and lovely Polychrome; they rescue Tik-Tok; and are dropped through a Hollow Tube to the other side of the world where they meet Quox, the dragon. You'll find it one of the most exciting of all the Oz books.
About the Author
---
Since 1900 when L. Frank Baum introduced to the children of America THE WONDERFUL WIZARD OF OZ and all the other exciting characters who inhabit the land of Oz, these delightful fairy tales have stimulated the imagination of millions of young readers. These are stories which are genuine fantasy-creative, funny, tender, exciting and surprising. Filled with the rarest and most absurd creatures, each of the 14 volumes which now comprise the series, has been eagerly sought out by generation after generation until today they are known to all except the very young or those who were never young at all.