The Patchwork Girl of Oz (Oz Books #7) (Paperback)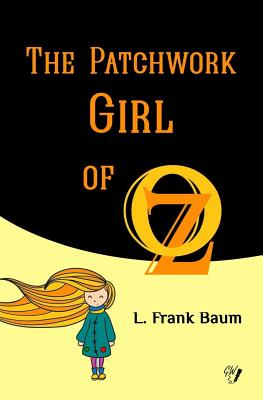 for information about purchasing this book, please contact orders@bookpassage.com
Other Books in Series
This is book number 7 in the Oz Books series.
Description
---
Here, the Patchwork Girl is brought to life by Dr. Pipt's magic Powder of Life. From that moment on the action never slows down in this exciting book. It tells of Ojo's quest for the strange ingredients necessary to brew a magic liquid that will release his Unk Nunkie from a spell. In addition to the Patchwork Girl, Ojo and Unk Nunkie, this book introduces such famous Oz creatures as the Woozy and Bungle the glass cat. Oz certainly has become a merrier, happier land since the Patchwork Girl came to life.
About the Author
---
Since 1900 when L. Frank Baum introduced to the children of America THE WONDERFUL WIZARD OF OZ and all the other exciting characters who inhabit the land of Oz, these delightful fairy tales have stimulated the imagination of millions of young readers. These are stories which are genuine fantasy-creative, funny, tender, exciting and surprising. Filled with the rarest and most absurd creatures, each of the 14 volumes which now comprise the series, has been eagerly sought out by generation after generation until today they are known to all except the very young or those who were never young at all.