The Road to Oz (Oz Books #5) (Paperback)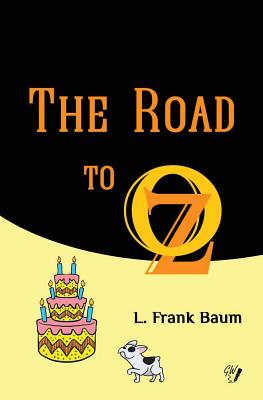 for information about purchasing this book, please contact orders@bookpassage.com
Other Books in Series
This is book number 5 in the Oz Books series.
Description
---
We like to think of this volume as "The Party Book of Oz." Almost everyone loves a party and when Ozma has a birthday party with notables from every part of fairyland attending-well -, it is just like attending Ozma's party in person. You meet the famous of Oz, and lots of others, such as Queen Zixi of Ix, John Dough, Chick the Cherub, the Queen of Merryland, Para Bruin the rubber bear and-best of all-Santa Claus himself Of course there are lots of adventures on that famous road to Oz before the party, during which Dorothy, on her way to Oz for the fourth time, meets such heart-warming characters as the Shaggy Man, Button-Bright, and lovely Polychrome, daughter of the rainbow.
About the Author
---
Since 1900 when L. Frank Baum introduced to the children of America THE WONDERFUL WIZARD OF OZ and all the other exciting characters who inhabit the land of Oz, these delightful fairy tales have stimulated the imagination of millions of young readers. These are stories which are genuine fantasy-creative, funny, tender, exciting and surprising. Filled with the rarest and most absurd creatures, each of the 14 volumes which now comprise the series, has been eagerly sought out by generation after generation until today they are known to all except the very young or those who were never young at all.