Overcoming Insurmountable Odds: How I Rewired My Brain to Do the Impossible (Hardcover)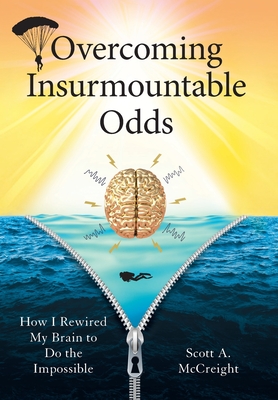 $32.94

Usually Ships in 1-5 Days
Description
---
Born four weeks premature and weighing little more than five pounds, Scott A. McCreight had a rough start and uncertain future. He was placed for adoption, but the good news didn't last long: shortly after, Scott was diagnosed with cerebral palsy. Developmental delays permeated his childhood, the odds for a "normal" life seemingly stacked against him.
But Scott has never paid attention to the odds. He has never paid attention to limitations, either. Scott demonstrates to the world that miracles do happen. Now, he's sharing them with the world.
In Overcoming Insurmountable Odds, Scott chronicles his transformational journey from life as a shy, underdeveloped kid with a disability to a confident, accomplished engineer, extreme athlete, and bodybuilder. His story shows us that anything is possible, especially when life feels precarious. Scott debunks myths about cerebral palsy, describing his early life with CP, the suffering and breakthroughs he's experienced, and how neuroplasticity and determination to defy the odds have changed his life. For anyone who feels constrained by limitations, Overcoming Insurmountable Odds is a powerful must-read and proof of the possibilities that exist when you never give up.