Conquering the Boundaries of Friendship: Making and Maintaining Meaningful Male Relationships (Paperback)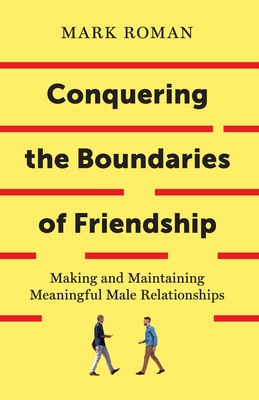 $14.99

Usually Ships in 1-5 Days
Description
---
Men are at a disadvantage when it comes to forming relationships with other men. As boys, men are taught to suppress their emotions and to avoid vulnerability at all costs--to be winners and warriors. Mark Roman spent a year collecting interviews with men from dozens of countries around the world and found that these societal and cultural boundaries exist everywhere, and have created a male population that deeply longs for friendship, yet can't find it.
This doesn't just hurt men--it hurts the women, children, and families who love those men. It results in men who struggle with authenticity, who don't know how to share and live fully in their relationships.
This book will encourage as many men as possible to develop and maintain deep and meaningful relationships with other men. Mark Roman shares stories and techniques that have helped other men find success in crossing societal boundaries and forming male friendships--and in turn helped them become better, happier, and more connected humans.