The Complete Poems of Emily Dickinson (Illustrated) (Paperback)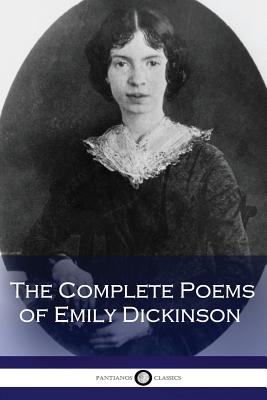 for information about purchasing this book, please contact orders@bookpassage.com
Description
---
This complete compendium of Emily Dickinson's poetry offers the reader a vivid portrait of one of Massachusetts most famous and enigmatic poets.
Although a greatly talented writer, Emily Dickinson lived most of her life in private seclusion, in contrast to the culture of the time which emphasized community and socializing. Throughout her life, Emily's family ensured her care and comfort; she lived a life characterized by quiet self-seclusion. Emily's early life ensured a great standard of education, with her aunts in particular noting her inclination toward musical and literary interests.
Contemporary scholars generally agree that Emily Dickinson's isolation was chiefly the result of a persistent depression. The death of a school principal she admired, and of several friends, plummeted her toward isolation during the prime of her life. Despite her illness, she managed to travel with her family to see life beyond her hometown of Amhurst and publish a few of her poems.
In later life, Dickinson spent much of her time looking after her ailing mother in complete seclusion. During these years she compiled all of her poetry from youth, redrafted many entries, and meticulously organized her work into manuscript books which her sister discovered shortly after her death at the home.
For its eloquence and beauty, Emily Dickinson's poems is regarded as one of the greatest examples of American verse, and today commonly comprises school syllabuses in the United States.