The Official Guide to Success (MP3 CD)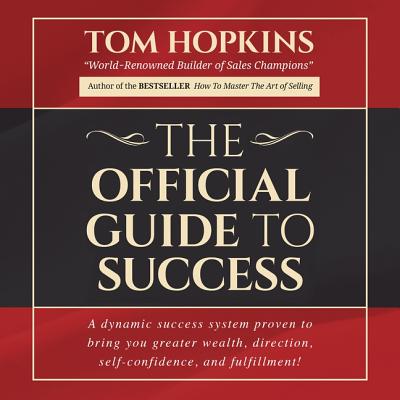 $25.00
Email or call for price
Description
---
The Official Guide to Success is a dynamic success system proven to bring you greater wealth, direction, self-confidence, and fulfillment This book is packed with motivation and inspiration from Tom Hopkins-developed during his record-breaking sales career. Overcome emotional roadblocks that have kept you from acting on your real hopes, dreams, and ambitions. This remarkable approach will help you achieve long-term happiness, success, and wealth.
These are just some of the many things you will discover in The Official Guide to Success:
Why it makes more sense to work smarter and not harderHow to use what Tom calls self-instructions to gain control over situations in your lifeHow to find yourself and win through a special life-planning techniqueStrategies for training your subconscious mind for heavy problem solvingThe three basic steps to wealth
Using Tom's explosive success secrets, you will find yourself blasting through roadblocks, rewiring bad habits, and unleashing your inner genius. After you read this book you will be a different person. You'll think differently, and because of having better, stronger thought processes, you'll act differently.
Success: it's something we all wish for. But for many, success eludes them. For others, it seems to fall into their laps. Are some people just luckier than others? No. Success is by design. And probably the best person you could learn the secrets to success from is a salesperson who once struggled but figured out the answers for himself.
A salesperson's income, be it big or small, is based on his or her mind-set. Daily, the salesperson must enter the lion's den of business to convince total strangers to exchange their money for goods and services. And daily, the salesperson must overcome his or her fears and the punishing sting of rejection. Winners take all in this field. The most accomplished earn staggering incomes, develop rewarding networks of friends, and live the American dream.
This message isn't about learning how to sell. No, it's about discovering Tom Hopkins' decades' worth of hard-won success secrets to create your ideal life and unlimited opportunities for more fun and advancement.