Afghan Whigs' Gentlemen (MP3 CD)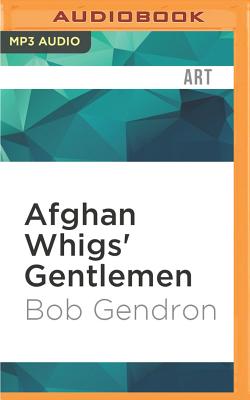 $9.99
Email or call for price
Description
---
Like no record before or since, Gentlemen is fraught with the psychological warfare, bedroom drama, Catholic guilt, reprehensible deception, and shame that coincide with relationships gone seriously wrong. Its seemingly thick skin is rife with argument, infection, claustrophobia, temptation, accusation, illness, addiction, blood, scourge, and spite. And then there's the music. Singer Greg Dulli's liquor-cabinet confessions are chased with some of the blackest-sounding rock ever committed to tape by a white band. Hopped-up on primal energy, the mesmerizing R&B, funk, slide-blues, garage, and chamber-pop strains are tied to a come-hither soulfulness perfumed with hyssop and stained with nicotine.
To this day, Gentlemen remains as cursed as its controversial narrator, an album out of time even in its time. Released in October 1993, when grunge ruled the world, it sold far less than works by most "alternative" bands of the day. Despite glowing reviews and feverish tour support, Gentlemen faded from view--and yet it remains dearly beloved to almost everyone who's heard it.
Drawing on new, in-depth interviews with all of the band members, Bob Gendron dissects the record's charisma, arrangements and lyrics. He also delves into the memories, histories, experiences and influences of the Afghan Whigs, most notably those driving Dulli, a polarizing frontman whose fierce pretentiousness, GQ appearance and gloves-off boisterousness concealed deep-rooted mental depression and chemical dependency.