Nick Drake's Pink Moon (33 1/3) (MP3 CD)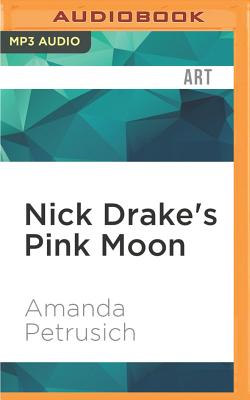 $9.99
Email or call for price
Description
---
Did it take suicide to make Nick Drake compelling to a mass market? "I think the failure of his music to be successful in his lifetime was Nick's tragedy and the source of his unhappiness," Joe Boyd tells me, when asked about the irony of Drake's considerable posthumous success. It certainly seems likely that Drake's commercial failures goaded his depression. Which makes what happened to Pink Moon in the new millennium all the more dizzying. Pink Moon is one of the sparest, quietest albums ever to have become a "hit" in any sense of the word. Here, Amanda Petrusich investigates the album's creation, reception, and peculiar history. The result is a bewitching book about art, commerce, and the flourishing of fame.
Amanda Petrusich is a writer for Pitchforkmedia.com and a senior contributing editor at Paste magazine. She is the author of It Still Moves: Lost Songs, Lost Highways, and the Search for the Next American Music, a travelogue about early Americana music forthcoming from Faber and Faber in 2008. She lives and works in Brooklyn, NY.
33 1/3 is a new series of short books about critically acclaimed and much-loved albums of the last 40 years. Focusing on one album rather than an artist's entire output, the books dispense with the standard biographical background that fans know already, and cut to the heart of the music on each album. The authors provide fresh, original perspectives - often through their access to and relationships with the key figures involved in the recording of these albums. By turns obsessive, passionate, creative, and informed, the books in this series demonstrate many different ways of writing about music. (A task which can be, as Elvis Costello famously observed, as tricky as dancing about architecture.) What binds this series together, and what brings it to life, is that all of the authors - musicians, scholars, and writers - are deeply in love with the album they have chosen.