The Best of Free for All (Paperback)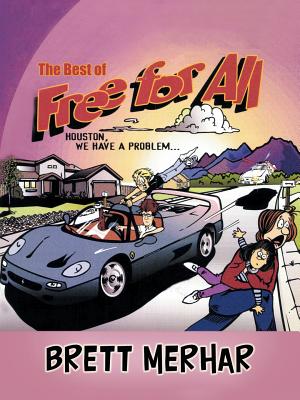 $17.99

Usually Ships in 1-5 Days
Description
---
Clay Zeeman is popular, good-looking, and rich. He gladly takes all life has to offer--and then some. Occasionally, though, even that's not enough, and the scheming rich kid sets off to liven things up, much to the dismay of his na ve pal, Jonny. Jonny is the nice guy who doesn't always finish last but somehow never manages to finish first either.

For Jonny, a day at community college followed by a rousing game of foosball with his grandmother is all the adventure he needs. But as the best friend and fall guy of Clay Zeeman, Jonny leads anything but a dull life. Luckily, Jonny has Paula, who's always been like a protective big sister. Backing up this troublesome trio is Angus the ferret, addicted to caffeine due to his time in a caffeine research laboratory.

Together, Clay and his pals get themselves into utterly ridiculous situations. For example, there's the ominous threat of Bill Gates detonating a bomb implanted into Jonny's skull and the possibility of Oprah Winfrey eliminating the Jerry Springer show. In memory of artist Brett Merhar, The Best of Free for All is a collection of his comic best, intended to make you laugh and fondly remember an imaginative man who died much too young.