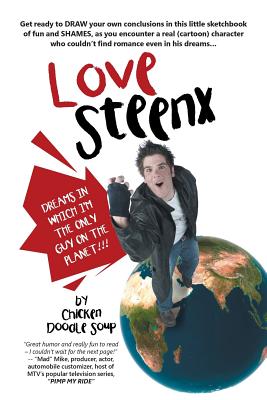 $10.99

Usually Ships in 1-5 Days
Description
---
Meet Napoleon Steenx. He's a young man attempting to attain just the right female companion for himself. But in his fruitless efforts to change his status from lonely single to happy couple, he has failed miserably. The women he's encountered, including the one woman he truly loves with all his heart, Keener Berensen, all seem to get that magical feeling immediately upon laying eyes on him that:

IT'S LEAVE AT FIRST SIGHT.

It's going to be an extended courtship of high-end hilarity and heartbreak - as our passion-pursuing poster boy for non-partnered peeps reports his dismal, but comical mate-finding missions to his best friend, Bank Norwood. The more we eavesdrop on their laugh-inducing conversations, the more so many of us are bound to empathize and recall certain moments in our long-ago or recent romance histories - moments that without a doubt will absolutely make you LOVE STEENX.