British Woodland: Discover the Hidden World of Britain's Forests (Hardcover)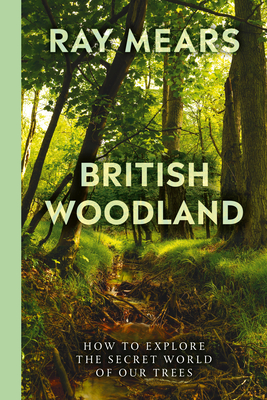 $39.95

Coming Soon - Available for Pre-Order Now
Description
---

Take a walk in the forest with this immersive guide to our
life-giving trees: discover which wood to use for fire, or
make tools, which trees point the way, provide food,
medicine and shelter, and learn how they protect our
world.

Nobody sees and understands woodland better than Ray Mears.
With deep natural history knowledge and practical woodcraft skills, gained over a
lifetime of travels to remote regions learning skills from the word's last remaining
indigenous peoples, Ray Mears offers a different way to experience and value our
wooded landscapes.
Ray challenges the old concepts. Woodland doesn't need to be fenced off. He looks
to our ancestors, and shows how man's hand in shaping woodland is critical to what
it is. We are not separate from nature. We just need to be sure that our interactions
have a positive impact.
So, with the emphasis on interaction, the book is structured by uses. For example,
we learn inFirethat sycamore and clematis are among the best for burning, pine
and oak help us navigate, hawthorn and beach haveEdible Leaves, while we
should look for blackthorn to pickEdible Flowers.MakeRopefrom willow,
Utensils and Toolsfrom hazel and discover how our ancestors madeWeapons
from yew and wych elm.
With Ray as our guide, encouraging this aboriginal sense of connection to individual
trees, our appreciation of these landscapes will change. We'll learn how to live
inclusively in nature, for our own wellbeing and enjoyment, and for the future of our
planet.
About the Author
---
TV presenter, instructor and bestselling author Ray Mears has become recognized throughout the world as an authority on the subject of bushcraft and survival. TV series including Ray Mears' Bushcraft, Ray Mears' World of Survival, Extreme Survival and Ray Mears goes Walkabout have made him a household name over the past two decades, but he has spent his life learning these skills, and founded Woodlore, The School of Wilderness Bushcraft, over 35 years ago. This is his fourteenth book. He lives in Sussex with his wife and stepson.