Ordinarythinking to Winningthinking (Paperback)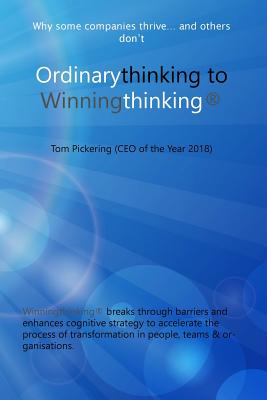 $25.00
Email or call for price
Description
---
You Have Infinite Ability:
You are invited to join us on the journey from Ordinarythinking to Winningthinking(R)
Tom Pickering is internationally renowned business turnaround practitioner, CEO of the Year 2018, MBA Masterclass Leader and winner of many prestigious awards since 2002. As winningthinking.uk is available online many thousands more businesses can transform themselves. Making the right changes in 2005 enabled his team to turn around over 200 companies & yield 45x cash return.
John Webster is regarded to be the best business psychologists in the world and a phenom business leader. By listening to the winning thinking technology, you will experience the same techniques John has developed to transform his capability and train over 200 CEOs and C level executives. John had the pleasure of training the icebreaker team, he is a keen para-glider and lives in South Africa.
Learn why some companies thrive, and others don't survive and how in an environment of increasing speed and disruption Winningthinking(R) breaks through barriers and enhances cognitive strategy to accelerate the process of transformation in people, teams & organisations.