Anne-Josèphe: A Stage Play (Paperback)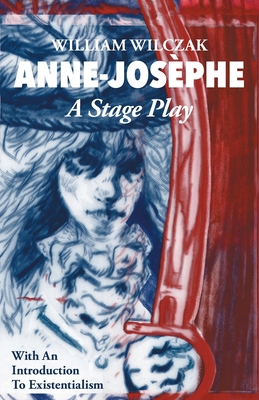 $31.49

Usually Ships in 1-5 Days
Description
---
Anne-Jos phe: A Stage Play brings to life the historic Anne-Jos phe Th roigne de M ricourt, a commonly overlooked revolutionary who fought for liberty and equality for women during the French Revolution. Bold and passionate about effecting change, Anne-Jos phe dons men's clothes, arms herself, and trains French women as Amazones. She encounters many key players in the French Revolution - such as Abb Siey's, Marquis de Condorcet, Madame Roland, Claire Lacombe, and Marat - yet she also draws the attention of a vicious and chauvinistic press. As blood spills between rival factions over the governance and future of France, Anne-Jos phe finds her own freedom - and mental health - slipping away.

Anne-Jos phe is an epic tragedy written with an existential lens and includes an introduction to Existentialism to attune readers to this philosophy. Historical and dramatic, reasoned and emotional, this play represents our past, present, and possibly our future if we don't face our existing struggles and overall spiritlessness in our age.

For the free audiobook recording of Introduction To Existentialism, follow the Existential Will podcast.