From The Ground Up: The Weltis In The New World A Pioneer Story (Hardcover)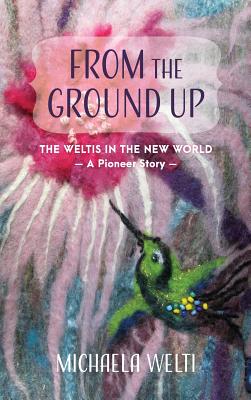 $30.99

Usually Ships in 1-5 Days
Description
---
Michaela Welti's story starts as a little girl born in Switzerland just as the Nazi party came to power in Germany, and the whole of Europe was plunged into war when she was six.
With the sound of the guns at the front closeby, Michaela's father made a hazardous journey from Dunkirk to East Germany to reach them, and they made their escape to Switzerland through a ruined Germany.
Years later, in her twenties, Michaela started to think of marriage. The prospects of a likely partner in her village seemed remote, and Michaela took the radical step of advertising in a magazine that specialized in matchmaking Little did she realise that her future husband would read her ad in a mining camp on Vancouver Island, miles away on the West Coast of Canada.
Michaela stepped off the plane in Vancouver, BC on November 25, 1957, age 24, to meet her new husband, Max Welti and were married within ten days. In time, their dreams lead them to a successful life in organic farming.
The love of the Weltis for each other, for nature, the plants and the earth, and for God who created it, are vividly portrayed in Michaela's story.