Full of Myself (Hardcover)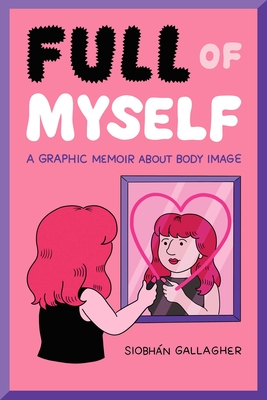 Description
---
Author and illustrator Siobhán Gallagher's humorous and heartfelt graphic memoir about her journey from being the anxious and unhappy "funny fat friend" to learning to love herself along with all her imperfections.

I'm proud of the person I've become because I fought to become her. At the age of 30, Siobhán Gallagher looks back on her teenage self: struggling with anxiety and eating disorders, desperate to become a beautiful, savvy, and slim adult. As an actual adult, she realizes she hasn't turned out the way she'd imagined, but through the hard work of self-reflection—cut with plenty of humor—Gallagher brings readers along on her journey to self-acceptance and self-love.

Through witty comics and striking illustrations, Full of Myself is a highly relatable story of the awkward, imperfect, and hilariously honest teenage best friend readers will wish they had had—and the awkward, imperfect, and hilariously honest woman she becomes.
About the Author
---
Siobhán Gallagher is an illustrator and designer living in Kansas City. She has illustrated books by Chelsea Clinton, Mayim Bialik, and for Penguin Classics. In addition, her work has appeared in The New York Times, The New Yorker, Elle Canada, and Huffington Post.