Catana Comics: Little Moments of Love 2022 Wall Calendar (Calendar)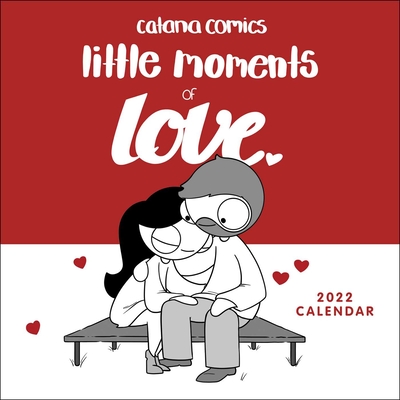 Description
---
For couples navigating the sweet life of togetherness, Catana Chetwynd's funny comics will make you laugh and say, "OMG! That's just like us!"
From the #1
New York Time
s bestselling author of
Snug: A Collection of Comics about Dating Your Best Friend
and one of today's most popular online comic artists, this calendar is perfect for noting date nights, work schedules, bills, fur baby vet appointments, and future plans.
Features Include:
All new cartoons not in previous wall calendars
Planning spread for September–December 2021
Generous grid space for writing on each date
Official major world holidays
Moon phases
Printed on FSC-certified paper with soy-based ink
About the Author
---
Catana Chetwynd is a self-taught traditional artist and the enthusiastic author of Catana Comics. She grew up in Saratoga Springs, New York, where she spent her time creating art and pursuing an education in psychology until accidentally stumbling into the world of comics. Not only is her fiancé, John, the daily inspiration for her drawings, but he was also the one who suggested a comic series about their relationship in the first place. Thanks to his idea and his inspiring daily antics, Catana was able to pursue her childhood dream of being a cartoonist. She currently lives on the east coast with her tiny, angry dog Murphy, and her less angry (but still tiny) dog Ringo.