I Forced a Bot to Write This Book: A.I. Meets B.S. (Paperback)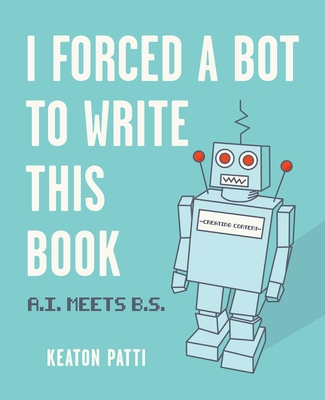 $14.99
Email or call for price
Description
---
Humorist Keaton Patti "forced a bot" to digest massive amounts of human media to produce these absurdly funny, "totally real," "bot-generated" scripts, essays, advertisements, and more.

Ever wonder what an AI bot might come up with if tasked with creative writing? From Olive Garden commercials to White House press briefings to Game of Thrones scripts, writer and comedian Keaton Patti's "bot" recognizes and heightens the tropes of whatever it's reproducing to hilarious effect. Each "bot-generated" piece can be enjoyed as surrealist commentary on the media we consume every day or simply as silly robot jokes—either way, you'll probably end up laughing.
About the Author
---
Keaton Patti has written for The New Yorker, The Onion, McSweeney's, Funny or Die, and Comedy Central. He lives in New York.