Living Well Later in Life: Emotional and Social Preparation for RETIREMENT (Hardcover)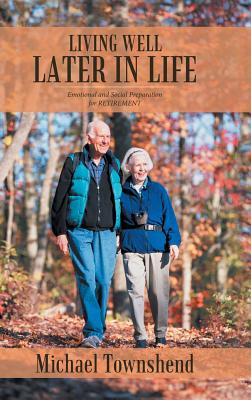 for information about purchasing this book, please contact orders@bookpassage.com
Description
---
There are many resources on the topic of Retirement, already. Most of them address the financial considerations.
This is important to the Retirement decision. If we don't have enough income, Retirement will be problematic.
This book addresses the fears and challenges faced by those who are over age 50 and endeavoring to be relevant in the workforce, as well as preparing themselves for transition into their Retirement years.
I show the reader ways to find the "promise" and the "opportunity" that lies just beneath the surface as we advance in age both within the world of work and as we prepare ourselves emotionally for retirement.
I describe simple approaches to help the reader see their situation in a new light and discover promising options for a bright future.
I hope that this book will lift the spirits of even the most fearful reader.