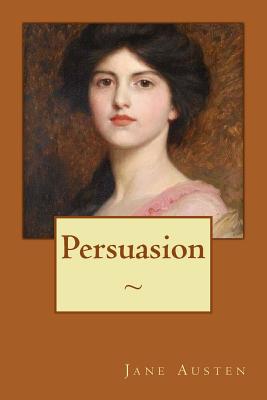 for information about purchasing this book, please contact orders@bookpassage.com
Description
---
EXCEPTIONAL EDITION
Immerse in an enthralling romance you will never forget
Jane Austen (1775-1817) was an English novelist whose works of romantic fiction, set among the landed gentry, earned her a place as one of the most widely read writers in English literature. Her realism, biting irony and social commentary as well as her acclaimed plots have gained her historical importance.
First published posthumously in 1818, "Persuasion " is Jane Austen's last completed novel.
As the Napoleonic Wars come to an end in 1814, eight years before the story proper begins, Anne Elliot is happily betrothed to a naval officer, Frederick Wentworth, but she precipitously breaks off the engagement when persuaded by her friend Lady Russell that such a match is unworthy. The breakup produces in the heroine a deep and long-lasting regret. When later Wentworth returns from sea a rich and successful captain, he finds Anne's family on the brink of financial ruin and his own sister a tenant in Kellynch Hall, the Elliot estate. All the tension of the novel revolves around one question: Will Anne and Wentworth be reunited in their love?
This brilliant novel is a must-read of classic literature and will delight readers of all ages.
Enjoy all masterpieces by Jane Austen in a beautifully presented edition by "Atlantic Editions"
SENSE AND SENSIBILITY
PRIDE AND PREJUDICE
MANSFIELD PARK
EMMA
NORTHANGER ABBEY