Pele and Hiiaka: A Myth from Hawaii (Hardcover)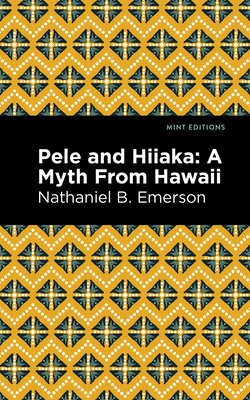 $18.99

Usually Ships in 1-5 Days
Description
---
A colorful illustration of Hawaii's most cherished origin story, the myth of Pele and Hiiaka.
Pele and Hiiaka: A Myth From Hawaii (1915) is a collection of folktales by Nathaniel B. Emerson. Drawing from written histories, personal experience, and extensive interviews, Emerson provides a lyrical account of the myth surrounding these goddess sisters. Pele, the goddess of volcanoes and ruler of Kilauea, and her sister Hiiaka encounter adventure, tragedy, and love during their respective journeys. These stories are not only appreciated for their beauty, but also their deep religious and cultural impact.
With a professionally designed cover and manuscript, this edition of Nathaniel B. Emerson's Pele and Hiiaka: A Myth From Hawaii is a classic of Hawaiian literature reimagined for modern readers.