When the Beat Drops (Hardcover)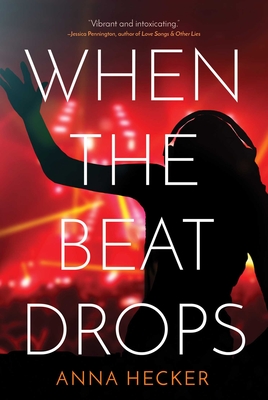 $17.99
Email or call for price
Description
---
It's time to face the music.
Seventeen-year-old Mira has always danced to her own beat. A music prodigy in a family of athletes, she'd rather play trumpet than play ball—and with her audition to a prestigious jazz conservatory just around the corner (and her two best friends at music camp without her), she plans to spend the summer focused on jazz and nothing else.
She only goes to the warehouse party in a last-ditch effort to bond with her older sister. Instead, she falls in love with dance music, DJing... and Derek, a gorgeous promoter who thinks he can make her a star. Suddenly, trumpet practice and old friendships are taking a back seat to packed dance floors and sun-soaked music festivals, outsized personalities and endless beats.
But when a devastating tragedy plunges her golden summer into darkness, Mira discovers just how little she knows about her new boyfriend, her old friends, and even her own sister. Music brought them together. Will it also tear them apart?
About the Author
---
Anna Hecker grew up at the dead end of a dirt road in Vermont. She holds an MFA from The New School and spent a decade writing ad copy and chasing beats before returning to fiction, her first love. She lives in Brooklyn with her husband, son, and fluffy bundle of glamour, Cat Benatar. Follow her @HeckerBooks on Twitter, Instagram, and Facebook.