The Unofficial Minecrafters Master Builder Workshop (Paperback)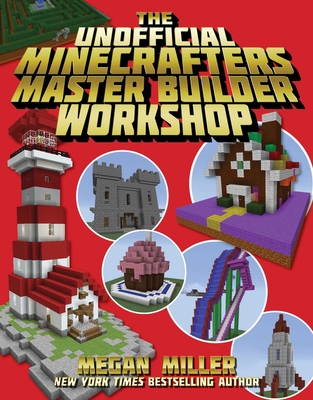 $14.99

Usually Ships in 1-5 Days
Description
---
What is more fun than playing Minecraft? Letting Megan Miller use full-color illustrations and step-by-step instructions teach you to play it better than ever!
The Unofficial Minecrafters Master Builder Workshop
is the fun and easy starting guide to making your own Minecraft builds! Helping you learn how to make all the cool builds you've seen online, this book comes packed with hundreds of step-by-step photos and instructions to make tinkering in your master building workshop simple! Find out all you need to know about tools, strategies, mining, and mobs to get you started on your Minecraft gaming adventure.
Perfect for beginner to advanced Minecrafters who want to learn more!
Includes hundreds of full-color photos to show every step of the way!
Gets you thinking while building a world of fun!
Break free from the standard designs and become the master builder you've always wanted to be with
The Unofficial Minecrafters Master Builder Workshop
!
About the Author
---
Megan Miller was born in Talara, Peru, and from there grew up in Miami, Barcelona, and the suburbs of London, England. She's also lived in Houston, Austin, NYC, the Hudson Valley, Kentucky, and finally New Mexico. She plays Minecraft daily, and has also spent many hours in the past with arcade game Centipede, the first Castle Wolfenstein shooters, the first color Mac space shooter Crystal Quest, The Sims, Sim City (1-3), City Skylines, Civilization, and more. You can contact her through her website, meganfmiller.com - (see you there!)