Daddy Was the Black Dahlia Killer: The Identity of America's Most Notorious Serial Murderer--Revealed at Last (Paperback)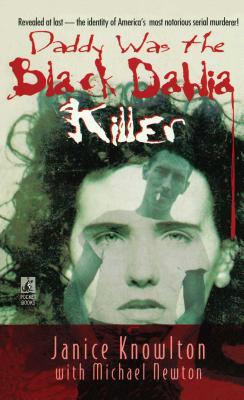 $23.99

Usually Ships in 1-5 Days
Description
---
It is one of the most enduringly fascinating crimes in American history. On January 15, 1947, passersby made a grisly discovery in a vacant lot in Los Angeles: the body of a naked young woman, cut in two, and savagely mutilated. The victim was identified as Elizabeth Short, a struggling Hollywood actress. Nicknamed the Black Dahlia by a headline-hungry press, her lurid demise sparked a desperate manhunt. But the mystery of the Black Dahlia murder remained unsolved for nearly half a century -- until now.
A victim of incest and brutality from infancy, Janice Knowlton was an old hand at repressing hideous memories by age ten, when she watched her father, George Frederick Knowlton, torture, kill, and dismember Elizabeth Short in the detached garage of their California home. It was not the first of Daddy's murders Jon had witnessed, and it would not be the last -- but she had been so traumatized that it took over four decades for fragments of her memory to resurface. Aided by a family counselor specializing in child abuse, Jan experienced a nightmare flood of childhood memories -- and realized that she had witnessed her father commit up to nine savage and sadistic murders, including that of her own infant son, a child of incest. Using census records, maps, family interviews, police reports, and clippings from a dozen newspapers to document her searing memories, Janice exposes her father's thirty-year rampage of rope and murder in this astonishing survivor's testament -- and provides persuasive evidence that Los Angeles low enforcement authorities always knew the shocking truth...
About the Author
---
Michael Newton is the author of numerous fiction and nonfiction works, including Waste Land, Daddy Was the Black Dahlia Killer, and Cat and Mouse. A leading expert on serial murder, Newton lives with his wife in Nashville, Indiana.