Conversations with Paule Marshall (Literary Conversations) (Paperback)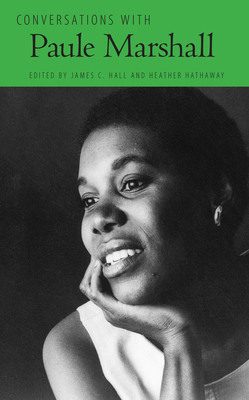 $25.00

Usually Ships in 1-5 Days
Description
---
Paule Marshall (b. 1929) is a major contributor to the canons of African American and Caribbean American literature. In 1959, she published her first novel, Brown Girl, Brownstones, and was quickly recognized as a writer of great talent and insight on important questions about gender, race, and immigration in American society. In 1981, the Feminist Press rediscovered her novel and reprinted it, earning Marshall the informal title of leader of the renaissance of African American women's writing that emerged in the early 1970s. Over the course of her fifty-year career, Marshall has published five novels, two collections of short stories, numerous essays, and a memoir. In recognition of her work, she has received grants from the Guggenheim Foundation, the National Endowment for the Arts, and, in 1992, the prestigious MacArthur Fellowship.
Conversations with Paule Marshall is the first collection of her interviews, and as such it provides the first comprehensive account of the stages of this writer's life. The most recent conversation took place in 2009 following the publication of her memoir, Triangular Road; the oldest takes readers back to 1971, just after the publication of her second novel, The Chosen Place, the Timeless People. In this collection of interviews, Marshall discusses the sources of her writing, her involvement in the civil rights movement, her understanding of the relationship between art and politics (as framed, in part, by her discussions with Maya Angelou and Malcolm X), and her evolving understanding of the relationship between the wide wings of the African diaspora.
About the Author
---
James C. Hall is dean of the University Studies Division and executive director of the School of Individualized Study at Rochester Institute of Technology. He is the author of Mercy, Mercy Me: African-American Culture and the American Sixties. Heather Hathaway is associate professor of English at Marquette University and author of Caribbean Waves: Relocating Claude McKay and Paule Marshall.