The O'Reilly Animals: An Adult Coloring Book (Paperback)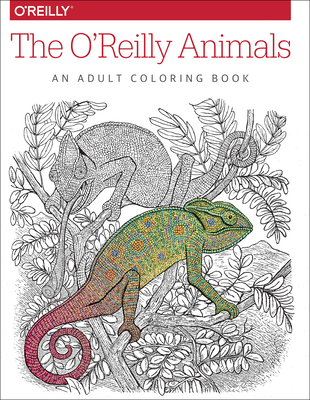 $5.99

Usually Ships in 1-5 Days
Description
---
O'Reilly Media is unique among tech book publishers for its iconic animal covers. Everything from tarsiers, bears, camels, and big cats to a variety of birds, fish, anemones, and insects have graced O'Reilly book covers since the late 1980s. Now, with this high-quality coloring book, you can put your own spin on this group of classic prints.
The coloring book includes 12 images from the O'Reilly Animal image archive, converted for coloring by O'Reilly designer Karen Montgomery. These beautiful reproductions of 19th century engravings are printed on heavyweight paper with nothing on the back to compromise your own colorful masterpieces.
This isn't your kid's coloring book. Take it out when you need a break and give the left side of your brain a chance to express itself for a change. Relax, have some fun, and create your own animal menagerie--in color.
About the Author
---
O'Reilly Media, Inc. spreads the knowledge of innovators through its books, online services, magazines, research, and conferences. Since 1978, O'Reilly has been a chronicler and catalyst of leading-edge development, homing in on the technology trends that really matter and galvanizing their adoption by amplifying faint signals from the alpha geeks who are creating the future. An active participant in the technology community, the company has a long history of advocacy, meme-making, and evangelism.