The Ramayana: An Indian Epic (Hardcover)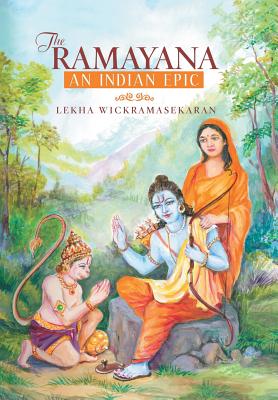 $29.95

Usually Ships in 1-5 Days
Description
---
The situation was dire when the gods appealed to their leader, Vishnu, for help.
Ravana, the ten-headed king of the Rakshasas, and his brothers had acquired extraordinary powers from the gods. Instead of using those powers for good, they had begun to practice tyranny and evil, suppressing virtue and goodness wherever they found it.
If something wasn't done soon, the evil ones would destroy the worlds and make everyone slaves. They tell Vishnu that the two gods that granted Ravana and his brothers their power cannot withdraw it.
But Vishnu has a plan: Ravana can be killed by a human or animal because he never asked for protection from them, so he incarnates as the four sons of Dasaratha to destroy Ravana and all those who help him
Meanwhile, Vishnu's wife, Lakshmi, also incarnates into human form, but the two gods will need to overcome many obstacles to discover each other on earth. Even if they do, they'll need to use all the tools at their disposal to defeat the evil ones and save the world.