A New Education for New Minds: A Conversation about Mind-Centered Learning (Paperback)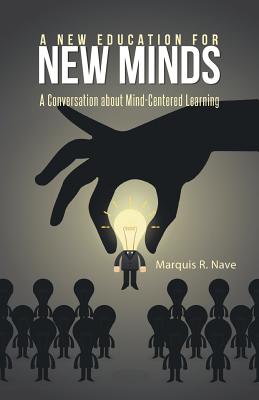 $14.95

Usually Ships in 1-5 Days
Description
---
The education system provides a great way to peer into the potential of the human mind, but it's come up short in unleashing it.
Marquis R. Nave, who has taught English at the college level for 10 years, has discovered that student's minds are the center of education and that their ideas about their mental capabilities is crucial to developing a new education.
Students who don't believe in the creative power of their minds end up being trained to do work. Educators and educational institutions must help them activate their mental potential so they can create solutions for themselves and the world.
In a series of essays, Nave examines the shortcomings of the education system, challenging the way we perceive and think about knowledge, education, and our own awareness. A second section helps students write effective, college-level essays.
Whether you're a student, an educator, or a supporter of educational reform, A New Education for New Minds will spark ideas that have long lingered in your own mind.