The Citizen's Guide to Mediation and Arbitration: What Every American Should Know About Alternative Dispute Resolution (Paperback)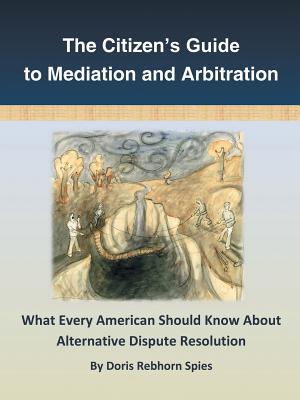 $18.95

Usually Ships in 1-5 Days
Description
---
Virtually all Americans have signed many legal documents that contain mediation and/or arbitration clauses. All Americans should know that once you have signed a contract with an arbitration clause, you are legally obligated to submit any conflicts to an arbitrator, and you will not be able to file a lawsuit within the public court system on the same topic of dispute. Mediation and arbitration clauses are often found in employment agreements, medical forms, financial contracts, business contracts, mortgage agreements and credit card contracts.
Mediation and arbitration have been around as long as there have been conflicts between people. For centuries, parties in conflict have asked others to help them resolve a conflict that they cannot resolve themselves. Of course, these ADR (Alternative Dispute Resolution) processes have evolved over the years. But would you know what to do if you receive a notice to arbitrate a dispute? Did you know that if you have signed a contract with an arbitration clause that you can be forced to arbitrate a dispute? Do you know how to prepare for a mediation session or an arbitration session?
This book is written for the "average Joe or Josephine" in the USA who has probably already signed multiple contracts with mediation or arbitration clauses. It contains the basic facts about mediation and arbitration that should be known and understood by all USA citizens. Armed with this information, you will know whether or not you want to sign contracts with arbitration clauses in the future, and if you find yourself in a legal conflict situation, you will be more prepared to work with your attorney to resolve your situation.